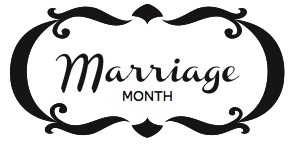 Wives, in the same way submit yourselves to your own husbands so that, if any of them do not believe the word, they may be won over without words by the behavior of their wives, when they see the purity and reverence of your lives.Your beauty should not come from outward adornment, such as elaborate hairstyles and the wearing of gold jewelry or fine clothes. Rather, it should be that of your inner self, the unfading beauty of a gentle and quiet spirit, which is of great worth in God's sight. For this is the way the holy women of the past who put their hope in God used to adorn themselves. They submitted themselves to their own husbands,like Sarah, who obeyed Abraham and called him her lord. You are her daughters if you do what is right and do not give way to fear. 1 Peter 3:1-6 (NIV)
This passage can be very uncomfortable for modern women. We don't like being told to submit. We rebel against the spirit of control that we perceive in the words.
But I wonder the key to understanding why we really don't like the idea of embracing the idea of submitting to anyone, let alone our husbands, is found right at the end of passage itself:
You are her daughters if you do what is right and do not give way to fear. (v6)
Let's face it: the real reason we don't like the idea of submission is because we fear something. We fear being controlled, we fear not being listened to, or we fear not having our needs met. And actually, if we are looking to our spouses to fulfill all our needs, those fears are going to be a reality.
When I think back over the times that I have not submitted to Mark, when I have nagged or complained or pushed my interests forward (need for a lay-in, to go somewhere I want to go on a day-off, or an afternoon off for example), the root has been fear: fear that if I don't get the sleep or the time off or the circumstances I deem necessary that I won't be able to cope, that I will burn out or be too stressed. Now Mark is an amazing husband and tries to support me as much as he can. He often gives me an hour for a nap if I need it and is dedicated to finding me time off to be with God on a regular basis. But he isn't perfect. And he has needs too, and sometimes he has other things going on that are more of a priority.
But the truth is, if I trust God will meet all my needs in Christ Jesus, according to his immeasurable riches, what do I have to fear? Will an extra hour out of bed mean that God's grace won't extend that far? If I put Mark's interests before mine, does that mean God's grace won't extend to fill me up beyond what I thought possible: energy to keep going, and to keep going joyfully?!
All those times I was empty and felt Mark was the solution or at least the relief, I was looking too small – and it made me fearful and unsubmissive in my speech and heart: surely, if I don't look out for my needs, no one will?!)
But God, so gently whispers in my ear: where you meet resistance in Mark, let it go. Pray. Pray for My will. Pray that you would get enough from Me. That you would receive My grace and My patience. And patience especially where it is necessary for Me to have time to change Mark's heart to hear from Me.
And as I let go, and let God, I find peace rules my heart and gratefulness runs from my lips as God graciously fills my day with joy and moments of rest and restoration that I never thought possible.
And so, sisters, let us be daughters of Sarah – in faith, not fear, seeking God so we can have gentle and quiet spirits, resting in the Lord, knowing that whatever the circumstances, He is always enough and that it is He who promises to meet our needs, and way beyond what we can ask for or imagine.
…to him who is able to do immeasurably more than all we ask or imagine, according to his power that is at work within us… Ephesians 3:20