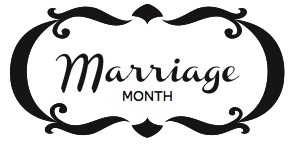 Charmian and Dennis are fellow missionaries here in Lima, but more than that they are faithful, funny, compassionate friends.
My husband, Mark, says that Charmian is the most Peruvian British person he knows, and that her husband, Dennis, is the most British Peruvian person he knows. I wonder if they were always like that or if two cultures colliding is what has shaped this inspiring couple? Humourously written, here is a fascinating account of what one cross-cultural marriage looks like...
___________________________________________________
Many people ask me the important question "What's it like having a cross-cultural marriage?" and then more a more difficult question: "Would you recommend it?"
My short answer would be "it's amazing" to the first question, but to the second question I would say "it depends".
After 14 years of marriage to the most wonderful, phlegmatic, dynamic, Jesus-like Peruvian man, I can say it has been wonderful so far and I'm so looking forward to what comes next.
You might wonder how a fairly normal girl from Bristol, England ends up marrying a Peruvian guy from La Victoria, Lima. OK, I know what you're saying, who's the "fairly normal girl" 'cause you know I'm not her!
It may have all started out with the example of my own parents' marriage, also cross-cultural. In their case, it was a very reserved British boarding school type man with a crazy, extroverted Australian girl, brought together by what can only be described as a marriage arranged by God!
Perhaps also my childhood in many different countries and cities and many, many schools helped to prepare me for a life on a completely different continent – South America.
You are probably asking yourself "Wow, where did you meet a Peruvian? Was it in Lima, while you went back packing?" On the contrary, God drew me to the Nottingham Christian Centre Leadership Training School and who should be sitting there on the very same course but the first Peruvian I had ever met – Dennis. (Not a very Peruvian name but then again, does Charmian sound typically English to you?).
What drew me to Dennis was not some kind of love at first sight. In fact, the clothes were wrong, the hair was most definitely wrong and he was too shy to even go near me.
However, throughout the year, whenever he was asked to speak, he spoke and everyone looked up. He had a clear, simple, strong way of speaking which was riddled with humility yet authority. That was what interested me, 'cause it reminded me of someone. It was a spiritual attraction, if that makes sense.
Would that alone have been enough to get us through a lifetime of marriage? Floating on a spiritual cloud of sermons and ministry? Perhaps not. We are all human beings after all.
The biggest question was "what did we have in common"? Surprisingly, a great deal. On a missions trip to Verona (yes, I said Verona, Italy) we discovered that we had a lot to laugh about, sympathise with, share, even cry about, most of all to be a bit cheeky about. 'Cause who wants a bore for a husband? I certainly didn't.
When I met Dennis, I couldn't speak a word of Spanish but he could speak very fluent English, as he was an English teacher. Later, as the years, have gone by, it has become more and more important to share the deeper things of life in a common language.
Are you getting it? It's spiritual, but it's also human, and it's all about being able to communicate on a very deep level using a lot of words. If Dennis didn't understand my words, we would have some serious trouble getting through life's ups and downs. If I hadn't learnt his language, I would have stayed in my own cultural bubble and not grasped the depth of Peruvian culture and his heart language.
And I had to be willing to let go. Let go of my home culture, my family ties, my friends, my dinner parties and walks on the common, my long summer evenings when the rain starts to softly fall. And sometimes I still crave those things but I know that what I have is worth it. Their names are Elliot, Emily and Francesca, by the way.
And I like the way he does things. It's just the thoroughness of his way of sweeping the floor. He has to get every last little speck of dust off that parquet floor. He just brought me up a glass of juice and some cheese and the slice of cheese has been rolled and carefully cut up and the glass is frosted. He's not afraid to serve.
Enough said, do I recommend cross-cultural marriage? Of course, I do, just make sure it's a spiritual love and you speak the same language. You'll need to be ready to let go of all that's dear to you about your own home land. But you'll start to enjoy a journey that might never take you home but will lead you to a new home, where two cultures collide and join.
_________________________________________
Charmian and Dennis lead Iglesia Centro de Fuego (Fire-Centre Church) in Lima, Peru. They have three beautiful children, Elliot, Emily and Francesca.