United in Thanksgiving
United in Thanksgiving
It is 5pm and the last bowl has been washed up, the house looks vaguely in order and everybody has left. Today we had a lovely Thanksgiving meal together as a community.
There were over 30 adults present from different nations. Some old friends returning for another Thanksgiving, some new friends from this year, new babies, new people, faithful friends who have been on the journey together for years.
After the first course (we needed to make space for the dessert table!) we all said something we were thankful for. People spoke of the things God had done for them this year - for new babies and pregnancies, new relationships, people who have stood by them in difficulty, God's faithfulness and more than anything else, being a family together.
The Peruvians may not have a yearly Thanksgiving tradition, but one thing they are culturally practiced at is giving testimonies and thanks. Go to any birthday - a 37th for example, and you will regularly find speeches given impromptu by the guests to the birthday boy or girl. Today there was no awkwardness from the Peruvians as they took turns to declare the greatness of God and the things He had done in their lives. They declared it loud and clear, with laughter, tears, little comments to one another, sincere nods of agreement, shouts of encouragement and playful jesting. Everyone with a different character and story, but together, giving thanks was a time of unity and joy. Some of the people were regulars in our house and others not, some people knew each other well and others not so much, but as we all listened in turn for each one to give thanks, we were united by thankfulness to the same one God.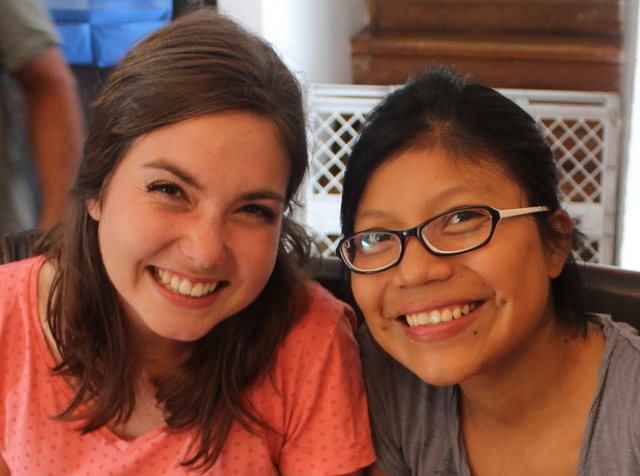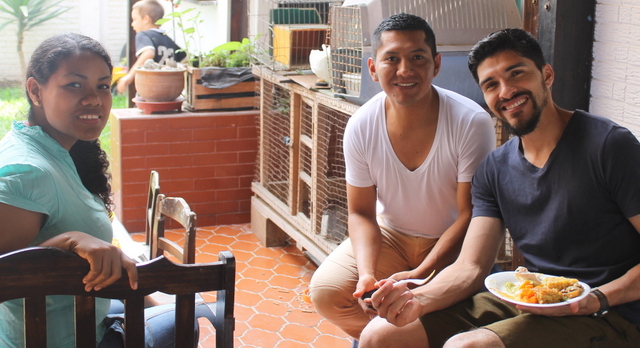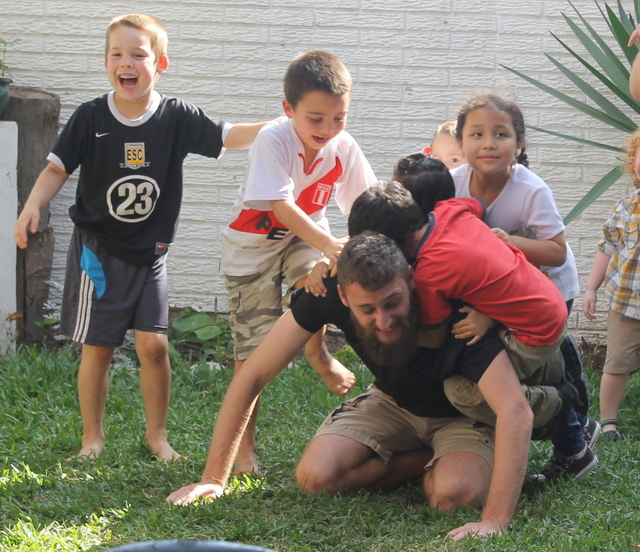 Let's put on joy together:
Either a) call to mind a joyful testimony you recently heard
B) find someone who you can share joyful testimonies with together today!
This is Day 19 of a 21 Day challenge to put on joy in practical ways. You can receive these posts by email by clicking to sign up here.